Recorded: April 2 | 2013 Play!
Information Governance is an essential element to your compliance planning and execution. With evolving regulatory demands and increased litigation, the imperative to gain control over business content has never been more critical. Experts know that managing the retention and disposition of business information reduces litigation risk and legal discovery costs. But with the best of plans, there are challenges to face and decisions to make. Add in the maturation of technology and security issues, and the challenges seem to grow exponentially.
Governance is still lacking in many organizations as around 85% of users still manually identify records, but are not clear which content is valuable and not valuable, and as a result, there is considerable fear towards the regulatory impact of deleting information. New auto-classification technologies can take the burden off the end user by eliminating the need for them to manually identify records, by providing automatic identification, classification, retrieval, archival, and disposal capabilities for electronic business records according to governance policies. During this webinar we will discuss how to improve your governance practices with auto-classification technologies. Join us for tips and insights on:
Understanding and Identifying the risks and costs of discoverable information

How Auto-Classification works and can seamlessly fit into your organization
Speakers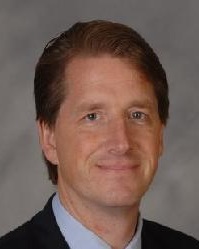 Mark Diamond is the President and CEO, Contoural, Inc. He is one of the industry thought leaders in email archiving, litigation readiness, compliance, data protection and ILM strategies and practices. As CEO of Contoural, his company helps numerous Fortune 500 companies develop and execute email and document retention policies. A frequent industry speaker, Mr. Diamond addresses how organizations can better align business requirements with IT and storage spending. An expert in the business drivers around archival and the technical strategies for implementing them, he addresses what are the emerging best practices, and outlines practical approaches for email and electronic document archival that reduce liability, lower costs and ensure compliance.
David Gould serves as Sr. Director for Information Governance software, including HP TRIM, the enterprise records management solution with over one million users worldwide and Control Point, the leading content identifier and automated classification solution. David joined HP in May 2010 with extensive experience in both corporate and entrepreneurial marketing and business management. At HP, David is responsible for go to market, pricing and product strategy, and global business development for HP TRIM and Control Point. He also serves as Subject Matter Expert for Information Governance.