Recorded: June 25 | 2020 Attend
High-Profile Data Breaches have placed a spotlight on the risk of cyber security breaches with vendors and subcontractors, expanding the need to have greater rigor in third-party risk management and ongoing risk assessments. By integrating third-party risk management systems with other enterprise systems, external data sources, and analysis and reporting applications, and organization can deliver significant benefits and centralize processes into a single, automated platform that standardizes workflows and reduces manual effort.
On this CPE accredited webinar our panel of experts will address how to strengthen your third-party risk management process for improved efficiency and effectiveness, and get more from your platform investment through automated integrations with a broader digital ecosystem. Attendees will learn:
How integrations with external data sources accelerate the assessment process and improve security, financial, and reputation risk reviews,
Where to connect to internal systems — ERP, GRC, CRM, Contracts, and more — throughout the third-party management lifecycle,
The pros and cons of various integration methods and how to make a best-fit choice,
How to strengthen and streamline your third-party risk management efforts.
Moderator
Colin Whittaker, PCI Industry Alumni, Founder and Director Informed Risk Decisions Ltd. Colin has been instrumental in driving forward a risk and security strategy for payments over the last 15 years since he retired from the military in 2001, and took up the role of Head of Security at APACS. Whilst there he was one of the first people to be elected to the PCI SSC Board of Advisors where he was always keen to try and promote the differences in threat between Europe and UK, and the US. Since that election he hasn't moved far from the PCI domain. In 2010 he moved to Visa Europe and became the Vice President Payment System Risk with responsibilities for designing and operating the Visa Europe PCI compliance strategy for European merchants and service providers. He was also responsible for coordinating Visa Europe's approach to cardholder data breaches in Europe, and for the changes to the Visa Europe Compliance strategy through the creation of the Technology Innovation Programme which gave the very first PCI DSS compliance relief for EMV chip accepting merchants. In 2015 he went independent and currently provides cyber security risk consultancy services to a wide range of public and private companies. Colin has presented on Information Security at major events around the world, and has published a number of papers on security.
Panel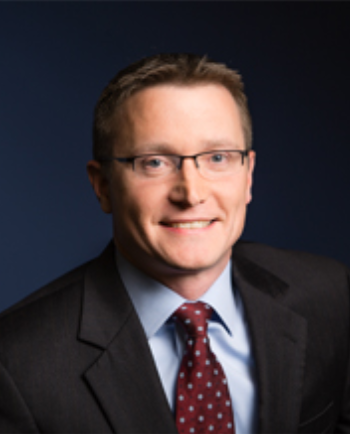 Todd Boehler, Vice President of Product Strategy, at Process Unity. Todd collaborates with customers, partners and internal product teams to develop and deliver high-value risk and compliance solutions. In his role, he drives the company's cloud services roadmap and defines ProcessUnity's overall strategic direction. For nearly 20 years, Todd has served in product management and strategy roles for leading technology providers. In 2003, his governance, risk and compliance (GRC) startup was purchased by Stellent, which was soon after bought by Oracle Corporation. Todd worked for Oracle for seven years before joining ProcessUnity in 2014. He has extensive GRC experience, working with organizations' engineering, services and sales teams to develop solutions, enable sales and deliver customer success.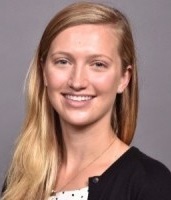 Emily Affinito, Customer Success Manager at LogicGate. Emily's background consists of designing cybersecurity strategies, advising on cyber risk management and mitigation techniques, and performing security and privacy based assessments. Prior to joining LogicGate, Emily worked for PwC's Cybersecurity Strategy, Risk, and Governance Advisory Practice, where she worked closely with technology and healthcare clients. As a dedicated resource to PwC's strategy team and certified HITRUST assessor, Emily focused on improving client GRC programs and conducting HITRUST evaluations alongside other framework assessments. Now, Emily serves as a Customer Success Manager, working closely with LogicGate customers to move their offline GRC programs to LogicGate's platform, the Risk Cloud. Additionally, Emily works as a primary content development resource for the success team, expanding and developing GRC application templates for continued use by LogicGate customers.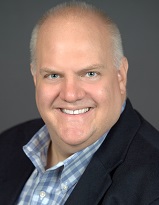 Allan Liska is a senior security architect at Recorded Future. Allan has more than 15 years of experience in information security and has worked as both a security practitioner and an ethical hacker. Through his work at Symantec, iSIGHT Partners, FireEye, and Recorded Future, Allan has helped countless organizations improve their security posture using more effective intelligence. He is the author of "The Practice of Network Security, Building an Intelligence-Led Security Program," and "Securing NTP: A Quickstart Guide," and the co-author of "DNS Security: Defending the Domain Name System and Ransomware: Defending Against Digital Extortion."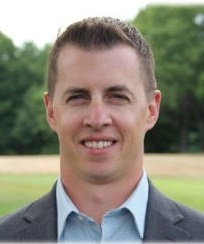 Jon Ehret is Vice President of Strategy and Risk for RiskRecon. Jon brings 20+ years of experience in technology and risk, including extensive experience building, maturing and running third party risk programs in both the finance and healthcare industries. Before joining RiskRecon, Jon built and lead the third party risk program for BlueCross BlueShield of WNY and also served as President and Co-founder of the Third Party Risk Association, an international professional association of third party risk practitioners and vendors. Jon is a frequent speaker at third party risk conferences and holds a BS in Information Technology from the Rochester Institute of Technology, as well as the CISSP, CISA and CRISC professional certifications.