Recorded: November 17 | 2022 Attend
In today's interconnected world of rapid data exchange, GRC Controls impact each and every part of an organization's cybersecurity posture.
Yet, despite this, countless organizations still take a siloed, reactive approach to GRC, often playing a constant game of catch-up. Not only are these businesses likely to miss things, but their approach to cybersecurity is often poorly optimized and they're spending far more than they need to, investing in outdated manual processes to deal with overlapping requirements.
On this webinar, we will discuss how to streamline GRC controls and optimize cybersecurity risk management processes, to enable leaders to determine what investments best reduce risk with the best return on investment (ROI). Attendees will learn how to:
Simplify GRC and security operations by reducing the number of controls your organization has to deal with, therefore reducing its workload to test and audit the controls
Develop a set of controls baselined to the internal and external requirements that your organization needs to meet
Enable both security process automation and enterprise risk decision-making
Shrink your organizations cybersecurity attack surface
Moderator
Colin Whittaker, PCI Industry Alumni, Founder and Director Informed Risk Decisions Ltd. Colin has been instrumental in driving forward a risk and security strategy for payments over the last 15 years since he retired from the military in 2001, and took up the role of Head of Security at APACS. Whilst there he was one of the first people to be elected to the PCI SSC Board of Advisors where he was always keen to try and promote the differences in threat between Europe and UK, and the US. Since that election he hasn't moved far from the PCI domain. In 2010 he moved to Visa Europe and became the Vice President Payment System Risk with responsibilities for designing and operating the Visa Europe PCI compliance strategy for European merchants and service providers. He was also responsible for coordinating Visa Europe's approach to cardholder data breaches in Europe, and for the changes to the Visa Europe Compliance strategy through the creation of the Technology Innovation Programme which gave the very first PCI DSS compliance relief for EMV chip accepting merchants. In 2015 he went independent and currently provides cyber security risk consultancy services to a wide range of public and private companies. Colin has presented on Information Security at major events around the world, and has published a number of papers on security.
Panel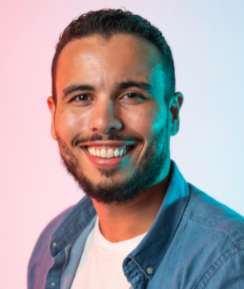 Lecio DePaula currently serves as Vice President of Data Protection for KnowBe4, where he focuses on navigating global data protection requirements and ensuring KnowBe4 meets its data protection standards. He began his career at a privacy tech company, where he became an expert in all things U.S. privacy, with a specific focus on HIPAA compliance. He now leads KnowBe4's effort in protecting its information assets on premise and in the cloud. DePaula has extensive expertise in many European and United States privacy laws, such as GDPR, CCPA, and HIPAA. His primary focus is bridging the gap between privacy and security to create a robust data protection program. DePaula holds a CISSP as well as an AWS/Security certification and is currently a Fellow of Information Privacy certified. He is also certified by the IAPP and is a Certified Information Privacy Professional for Canada, Europe, and the United States.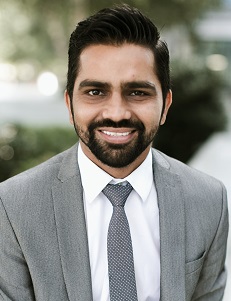 Palay Patel, Solutions Engineer, OneTrust. Palay is a seasoned Sales Engineer as part of the OneTrust GRC & Security Assurance team. Palay's extensive experience in the technology industry, has allowed him to assist customers manage risk/compliance and streamline internal processes while gaining efficiency in their reporting. His passion for Sales Engineering throughout their digital transformation journey, has allowed him to implement, support and collaborate to resolve use cases.
Elli Sullivan is a GRC Content and Strategy Senior Associate at LogicGate, a SaaS company whose proprietary Risk Cloud® platform helps organizations automate and streamline their GRC processes. Prior to joining LogicGate, Elli worked in IT advisory at KPMG, helping clients assess, manage, and remediate IT-related risks and enhance their IT controls. At LogicGate, Elli leverages her IT knowledge and experience at KPMG to identify and design GRC processes based on industry trends and best practices to be used by Risk Cloud customers.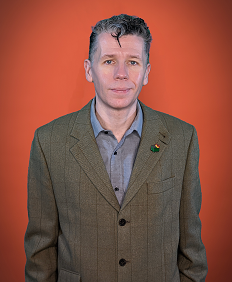 Kayne McGladrey, CISSP is the field CISO for Hyperproof and a senior member of the IEEE. He has over two decades of experience in cybersecurity and has served as a CISO and advisory board member, and focuses on the policy, social, and economic effects of cybersecurity lapses on individuals, companies, and the nation.