Recorded: June 23 | 2022 Attend
No matter how mature a cybersecurity program is, there always remains room for improvement. Digital transformation continually expands the scope of IT processes, and organizations continue to grapple with resource, staffing, and skill challenges.
On this webinar, we'll address how to augment staff expertise and resources with automation and continuous control assessments, enabling IT auditors and risk managers to work smarter and:
Enhance security architecture to improve how segmentation is structured or controls are designed
Use technology to automate, reduce human error, and focus your team on more strategic areas
Reduce the time you need to keep up with risk assessments and meet compliance goals
Optimize SOC processes and Simplify risk initiatives
Moderator
Colin Whittaker, PCI Industry Alumni, Founder and Director Informed Risk Decisions Ltd. Colin has been instrumental in driving forward a risk and security strategy for payments over the last 15 years since he retired from the military in 2001, and took up the role of Head of Security at APACS. Whilst there he was one of the first people to be elected to the PCI SSC Board of Advisors where he was always keen to try and promote the differences in threat between Europe and UK, and the US. Since that election he hasn't moved far from the PCI domain. In 2010 he moved to Visa Europe and became the Vice President Payment System Risk with responsibilities for designing and operating the Visa Europe PCI compliance strategy for European merchants and service providers. He was also responsible for coordinating Visa Europe's approach to cardholder data breaches in Europe, and for the changes to the Visa Europe Compliance strategy through the creation of the Technology Innovation Programme which gave the very first PCI DSS compliance relief for EMV chip accepting merchants. In 2015 he went independent and currently provides cyber security risk consultancy services to a wide range of public and private companies. Colin has presented on Information Security at major events around the world, and has published a number of papers on security.
Panel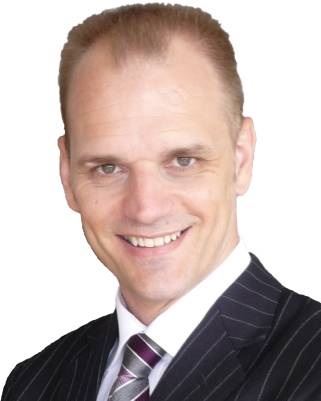 Andrew Egoroff is the Senior Cybersecurity Specialist at ProcessUnity. He has more than 25 years' international experience providing cybersecurity advisory and consulting services across a wide variety of industry verticals in Australia, the UK and the USA. Andrew is responsible for keeping up to date with all the latest cybersecurity trends and advancements, as well as evangelizing the use of ProcessUnity's Cybersecurity Program Management service offering for customers across the globe.
Dirk Schrader is a seasoned expert in cyber resilience and information security processes, Dirk is Global VP of Security Research at New Net Technologies, now part of Netwrix, the leading provider of SecureOps™. A 25-year veteran in IT security with certifications as CISSP (ISC²) and CISM (ISACA), he works to advance cyber resilience as a modern approach to tackling cyber threats. Dirk has worked on cybersecurity projects around the globe, starting in technical and support roles at the beginning of his career and then moving into sales, marketing and product management positions at both large multinational corporations and small startups. He has published numerous articles about the need to address change and vulnerability management to achieve cyber resilience.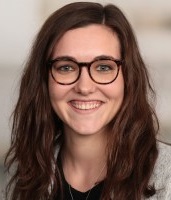 Ashley Arkfeld is the Implementation Services Sr. Associate at LogicGate, a SaaS company whose proprietary Risk Cloud® platform helps organizations automate and streamline their GRC processes. Prior to joining LogicGate, Ashley worked in EY's Technology Risk Consultant practice, specializing in controls and compliance management. During her time at EY, she collaborated with clients to manage, define and execute SOX, SOC I, & SOC II compliance for Fortune 500 clients. At LogicGate, Ashley leverages her consulting experience to support new and existing customers with implementation of governance, risk, and compliance solutions.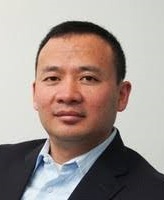 Henry Jiang is the CISO at Diligent, the leader in modern governance providing SaaS solutions across governance, risk, compliance and ESG. Henry is responsible for all aspects of the firm's cybersecurity program including governance, risk-management, security operations and product security. He previously served as CISO at Oppenheimer & Co, and the Head of Cyber Risk at Société Générale Corporate and Investment Banking (USA).