Recorded: July 28 | 2022 Attend
The COVID-19 pandemic and increased geopolitical uncertainty has placed new priorities and responsibilities on the shoulders of risk and compliance professionals. Executives have realized that stronger ERM programs are required to remain competitive in this new era. Risk leaders, in turn, are looking beyond the urgent ERM measures required to handle the pandemic to how an effective enterprise risk management program can be a competitive differentiator for their companies.
Join us our panel of experts as they identify the top regulatory and compliance trends impacting risk management, and learn how to:
Implement an enterprise risk management framework
Integrate risk management with digital transformation
Develop a more comprehensive risk technology stack and broker C-level ERM buy-in
Connect the dots between enterprise risk and environmental, social and governance (ESG) agendas
Plan and demonstrate agility in your risk management program
Moderator
Colin Whittaker, PCI Industry Alumni, Founder and Director Informed Risk Decisions Ltd. Colin has been instrumental in driving forward a risk and security strategy for payments over the last 15 years since he retired from the military in 2001, and took up the role of Head of Security at APACS. Whilst there he was one of the first people to be elected to the PCI SSC Board of Advisors where he was always keen to try and promote the differences in threat between Europe and UK, and the US. Since that election he hasn't moved far from the PCI domain. In 2010 he moved to Visa Europe and became the Vice President Payment System Risk with responsibilities for designing and operating the Visa Europe PCI compliance strategy for European merchants and service providers. He was also responsible for coordinating Visa Europe's approach to cardholder data breaches in Europe, and for the changes to the Visa Europe Compliance strategy through the creation of the Technology Innovation Programme which gave the very first PCI DSS compliance relief for EMV chip accepting merchants. In 2015 he went independent and currently provides cyber security risk consultancy services to a wide range of public and private companies. Colin has presented on Information Security at major events around the world, and has published a number of papers on security.
Panel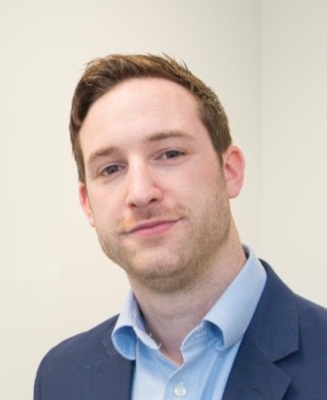 Joe Toley, Project Director, R&D Development at Prevalent. Joe is responsible for assisting organizations in operationalizing and maturing their Third Party Risk Management Program. He joined Prevalent from 3GRC where he was instrumental in defining the services and deliverables to support the use of the risk management technology and prides himself in taking client requirements and translating them into achievable plans. He comes from an IT security background, with an original focus on data security and data loss prevention, before shifting his efforts to the Third Party Risk Management space 5 years ago.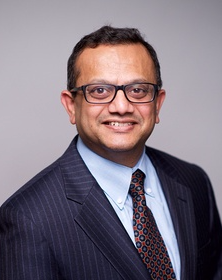 Sandeep Bhide, Vice President of Product Management. Sandeep has spent over 15 years in enterprise B2B SaaS software companies with deep and broad experience in product management and software engineering. Before ProcessUnity, Sandeep led GEP's sourcing, supplier and third-party risk management products for 2 years. Prior to that he led the third-party risk and performance management product at Coupa (Hiperos) for nine years. Sandeep is responsible for keeping the pulse on current and emerging needs in the third-party management market and delivering high-value product capabilities and solutions that help ProcessUnity's customers and maintain its leadership position.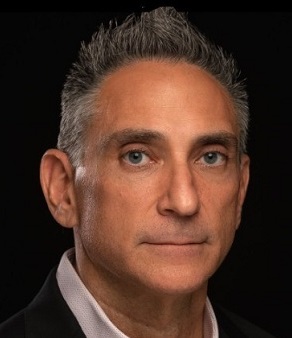 Jeffrey Wheatman, Senior Vice President, Cyber Risk Evangelist at Black Kite. A strategic thought leader with extensive expertise in cybersecurity, Jeffrey Wheatman is regarded foremost as an expert in guiding public sector clients and Fortune 500 companies in connection with their cyber risk management programs. In his current role as Cyber Risk Evangelist at Black Kite, Jeffrey works to get the message out about the business impact of third-party risk and solutions to treat those risks. Prior to joining Black Kite, Jeffrey was a Vice President in Gartner's Research and Advisory Group for 15 years, where he worked with clients to build and improve their security programs, assessing risk, focusing on reporting on program status, stakeholder engagement, and bridging the connection between technology and cybersecurity risk. Jeffrey has authored approximately 150 research notes read by more than 6,000 clients. For four years, Jeffrey also served as the Chair of the North America Security and Risk Management Summit, Gartner's 2nd largest conference with 4000 attendees annually. Earlier in his career, Jeffrey contributed as Practice Manager, Information Security for Gotham Technology Group, and as a Principal Consultant, Information Security, with Thrupoint, Inc.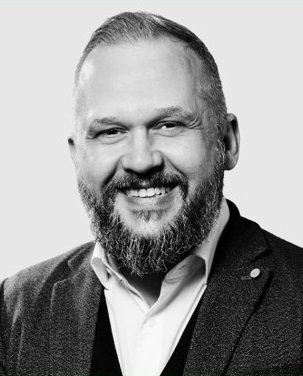 Scott Bridgen serves as the Offering Manager at OneTrust GRC — part of the largest and most widely used technology platform to operationalize third-party risk, security, and privacy management. In his role, Bridgen is responsible for driving the development and delivery OneTrust's integrated risk management product as well as driving the refinement of the toolset and offerings. He works with clients to deliver a complete, measured view of their business' risk portfolio while connecting departments, fast-tracking audits, and implementing dynamic controls to support governance, risk and compliance. Bridgen takes a customer-based approach to product development and derives the majority of his backlog from customer feedback and direction.